Hi and welcome to Blogmas day 18! Today I'm going to be sharing the top Christmas activities for kids in the UK! With the Christmas holidays around about now, you will be looking for things to do with the kids to celebrate the Christmas period! Here are some ideas to get you started with some family fun Christmas activities!
Winter wonderland, Cardiff
The new Ice Kingdom is a fantasy world created from ice sculptures, and there's also an open-air ice rink, a fairground and an Alpine village.
Until 3 Jan, entry free, ice-skating £6-£9.
Winter Wonderland, London
Hyde Park's giant festive attraction returns, with scary and wild fairground rides and the UK's largest outdoor ice rink.
Until 3 Jan, entry free, book in advance for attractions.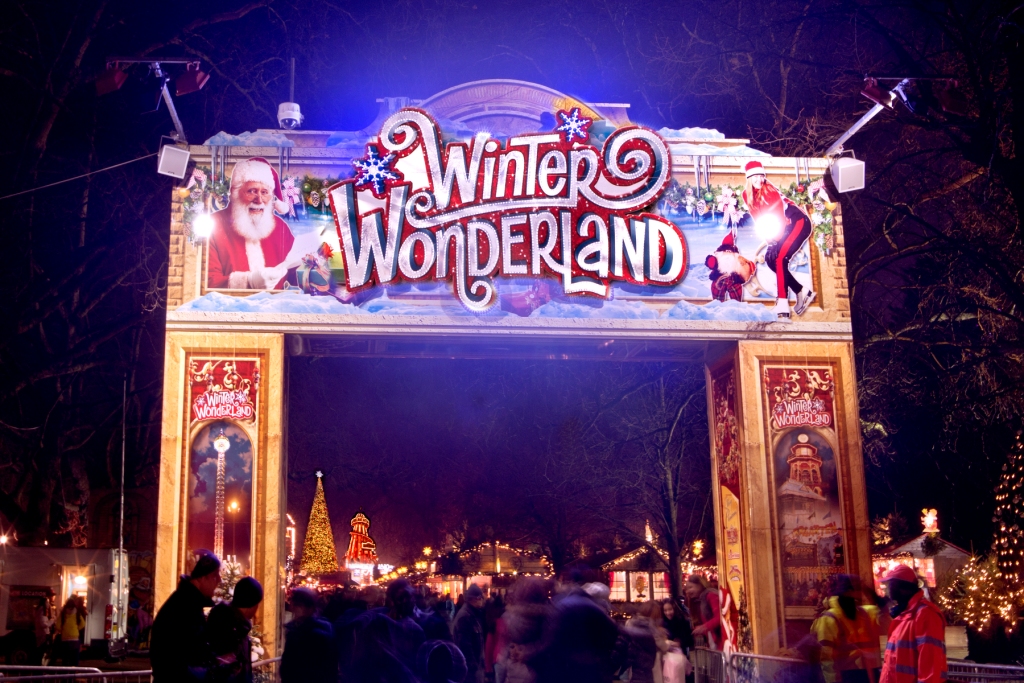 Tatton Park in Cheshire
Entry is free, Children will love the chance to meet Santa's two real reindeer and to see the farm's own rare-breed animals playing a starring role in a live nativity scene (Father Christmas at the Farm on 18, 24 December, adults £5, children £4.
Nottingham Winter Wonderland
Nottingham's Christmas market is back again this year from November 15 to December 31. Boasting the UK's largest Ice Bar, there is also a real ice rink, seven children's rides and over 70 stalls selling locally produced cold foods, preserves and hot dishes. Kids will love the 30-metre toboggan slide!
Ludlow Medieval Christmas Fayre
Kids will love this Christmas event on the grounds of the castle. Alongside traditional Christmas market stalls selling handmade gifts and seasonal produce, there will be fighting knights, puppets, carol-singing, archery and sword-fighting. This event, which celebrates 20 medieval years, runs on the weekend of November 24 and 25.
I hope you enjoyed today's post! See you tomorrow for Blogmas day 19! Have you visited any beautiful Christmassy places yet this year? Are you planning on visiting any? Let me know down below in the comments!
*disclaimer: no images are my own, all rights belong to the respective owners*
Have you been to any of these places?! Any gems I've failed to include? Let me know in the comments below!
For more photography and sneak previews follow my Instagram and twitter:
Instagram
Twitter
Check out this blog post: Top 10 best places for a white Christmas
For more posts like this one coming soon follow my blog, likes and comments are always appreciated. As well as anyone looking to guest blog or anything like that private message me on Instagram or twitter or drop me a message in the comment section down below. I'm also in talks with start up brands in the USA currently, if anyone else would be interested let me know on one of my social medias or again in the comment section.
Hi everyone! I'm a travel blogger looking to start a series about other peoples travel experiences! You would need to send it to my email (Katiethetourist@hotmail.com) by no later than the 1st January 2019 for the first lot (however this series will be ongoing) it can be anywhere upwards of 500 words and must include own images within the post as well as your favourite 2 images relating to that trip sent separately via email so I can advertise your post and blog on social medias. It can be on any destination at all and I look forward to hearing from you with your fantastic pieces!
For everyone taking part in writing I will advertise your post and of course your own blogs/ social medias across all of my platforms and you can provide back links to your own blogs or social media in the actual post!
Are you a brand or company? Do you have an awesome product or service? Want to work with me? Email me Katiethetourist@hotmail.com
In the market for some new beautiful clothes for your travels?! I am a new brand ambassador for Poppy Apparel! You can use my discount code, Katiethetourist10 for 10% off all purchases! Here's the website: Poppy Apparel!
Have a nice day,
See you for tomorrow's post, follow so you don't miss it!
Katie